Talent Acquisition Specialist (03381)
Terug naar overzicht
Delft
32 - 36 , 36 - 40 (5 dagen) uur
50.000 - 60.000, 70.000 - 80.000, 60.000 - 70.000
Reacties welkom
Meatable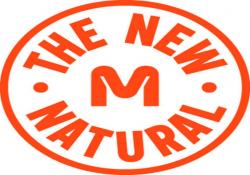 De functie
In order to realize the growth ambitions of the company, the workforce of 40fte has to be more than doubled in the short term. Therefore they are looking for an energetic Talent Acquisition Specialist who can feel at home in a fast paced biotech (novel food) environment. Affinity with recruitment for different positions within a biotech of food company is a plus to find the perfect candidates for their positions.
Specifically, you will
Be responsible to lead searches and serve as a business partner to the hiring leads and HR team;
Use creative methods to source talent through various channels and tactics;
Work on improving employer branding to increase company visibility and recruitment;
Build and lead a magnificently positive candidate experience;
Work closely with a selection of agencies to reach the desired candidates with the matching experience;
Effectively use the ATS system and sourcing tools to execute the hiring process;
Further design and continuously improve the recruitment process.
Lees minder
Functie-eisen en competenties
Trust itself is one of the core values at Meatable, so they are looking for a candidate who is able to work independently and make decisions next to being capable of strong communication and teamwork. In addition, you recognize yourself in the following profile:
Academic degree (Bsc or Msc);
Minimum of 5 years of relevant corporate recruitment experience, preferable within a biotech of food company;
Proven experience with the implementation and improvement of selection and interview process;
Strong in building relationships/stakeholder management;
Affinity with and knowledge of the biotech industry;
Excellent communication skills with full professional proficiency in Dutch and English (essential).
Lees minder
De organisatie
Meatable is a fast-growing biotechnology company with a clear vision: 'satisfying the world's appetite for meat without harming people, animals or the planet'. They will do that by developing, producing and marketing cultivated meat. That means, real meat without causing harm. Since the company's founding in 2018, Meatable has raised $60 million in funding. They want to use these funds to start small-scale production on the Biotech Campus Delft, and to further expand the team and product portfolio.
Meatable currently employs about 40 people. The team consists mainly of young and passionate professionals from different backgrounds and nationalities. They all shared the ambition to make an impact on the future of food and to create a better and more sustainable world.
For more information on Meatable, please visit: https://meatable.com/Check this inspiring company video by Meatable
Or listen to this (Dutch) podcast with Meatable founder Daan Luining about the making of celbased meat.
Lees minder
De afdeling
The HR team consists of four people led by the Director People & Culture and further staffed by an HR & Recruitment Advisor, an HR Coordinator and an interim Talent Acquisition Specialist (vacancy).
Lees minder
Opdrachtgever biedt
Competitive salary 50-75k depending on knowledge and experience;
Participation in the employee stock option an pension plan;
A dynamic work environment in a new exciting field using cutting edge technologies an working with the leaders in the field;
A caring culture with strong emphasis on team performance and personal development with plenty of opportunities to develop in the role;
Gym membership and every Wednesday an hour workout, along with a group of enthusiastic colleagues.
Lees minder
Procedure
We would like to receive your application by clicking on ''solliciteer'' (below the job description on our website). You can also e-mail your application in English to cv@popartner.nl . Don't forget to mention the application reference number: 03381. Furthermore we would like to inform you on the following:
Please let us know whether you have a holiday planned in the near future;
Please send us your resume in English;
Should you have any questions about this job, you can e-mail us, or reach us by phone on 030-7609060;
We will update the status of the application on our webpage.
This job is exclusively held by P&O Partner. P&O Partner will therefore take care of the first selection of candidates. Reaching out to our client as another agency will not be appreciated by us and our client.
QUESTIONS AND APPLICATION::
P&O Partner
T.a.v. Susanne Prins van Wijngaarden
Het Rond 7
3701 HS Zeist
Telefoon: 030-7609060
E-mail: cv@popartner.nl
www.popartner.nl
Lees minder