Terug naar overzicht
Senior HR Business Partner (04077)
Utrecht
32 - 36 uur
90.000 - 100.000, 100.000 - 120.000
kandidaten zijn voorgesteld, reageren niet meer mogelijk
Rabobank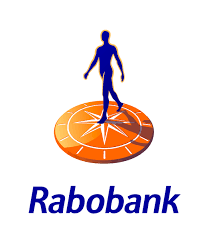 The role
In this role you will be operating in the frontline of HR as a trusted partner of senior management below the Managing Board in your domain. As HR Business Partner you provide strategic advice by adhering to both the business strategy and People strategy.
Your expertise and ability to analyse complex questions, understand the real problem to find the best answer, and structure and support HR implementations, will be an asset to the team.
With your divers skill set and broad experience you bring to the table, everyone wants you on their team. You are able to challenge senior management on their people related topics and their own management style. You are able to give meaningful insights from large quantities of data and information, you are creative and make change happen. 
Lees minder
The profile
HR experience, project & change management, analytical thinking, customer focus, result-driven and a "can-do" mentality are clearly essential for the role of HR Business Partner. In addition, it's important that you recognise yourself in the checklist below: 
 
University degree with 7 – 12 years work experience in broad range of HR (related) positions; 
Strong business acumen; 
Strong skills in HR analytics – used to work data driven and fact based; 
Experience with agile or lean way of working; 
Experience driving change through complex transformation programmes and organisational development in a (international) matrix organisation; 
Solid PowerPoint, Excel and data analysis skills; 
Fluent in Dutch and English (spoken and written). 
 
Lees minder
Responsibilities
Rabobank has embarked on a journey in Growing a Better World  together. HR is responsible for the People@Work Strategy of Rabobank. The People@Work strategy 2023 – 2027 is developed to keep commitment on empowering the individual employees and put more focus on cooperative behavior and fulfilling their purpose. We enable our people to have a meaningful impact on our clients, Rabobank and society. The People@Work strategy consists of two ambitions (Great Place to Be & Future Ready Workforce) related to the four objectives for the employees and the organization:
Create OneRabo Culture
Win the Battle for Talent
Guarantee Rock-Solid Delivery
Experience Rabo@Anywhere
In this role you provide strategic HR advice to the relevant levels of senior management one level below the MB.  The HR agenda is aligned with the Rabobank overall People@Work strategy. As a business partner you re-frame business challenges to HR strategies by using data driven analysis.
Collaboration is at the heart of everything at Rabobank. The HR Business Partner will increase and improve the level of collaboration between HR Business and as a result establish a uniform and strategic level of service delivery.
Lees minder
The company
Our client Rabobank is a cooperative bank with a mission: Growing a better world, together. For 125 years, they have been dedicated to working with their customers, members and partners to create a future-proof society that can overcome important social challenges. The starting point has always been that together we can achieve more alone. Rabobank is one of the largest financial institutions in the world, but still very involved at the local level. The goal is to help customers achieve their goals. In addition, they aim to make a substantial contribution to the well-being and prosperity of people in the Netherlands and to a sustainable food supply globally.
Big transitions shape the world we live in and as a cooperative bank rooted in the world of food and in the Netherlands, they focus on these key transitions (food, energy & climate, financial wellbeing and sustainable living). Through different propositions Rabobank aims to make an impact. These propositions are shaped by offering products and services, as well as their network and knowledge, to customers. A significant and urgent shift in the transitions is needed to leave a better world for future generations.
Rabobank is a bank with cooperative roots. Everything they do, they do together. With co-workers, members and other organizations. Collaboration is at the heart of everything they do. They believe in building on each other's strengths and making each other stronger. You get better results from working together. Now and in the future.
More information on Rabobank, please visit www.rabobank.nl.
Lees minder
The department
As part of the management teams within your domain you will work closely with their leaders, but also on the CHRO side with the HR Tribe members and HR colleagues around the world to deliver on our HR strategic growth and transformation initiatives.  
Lees minder
Benefits
Do you want to become the ideal version of yourself?  Rabobank would love to help you achieve this by focusing firmly on your growth, development, and investing in an environment where you keep learning every day.  They give you the space to innovate and initiate.  In this way, they offer you numerous opportunities to grow and help you exceed your expectations, to do the right thing exceptionally well, and to therefore grow as a professional.
 
In addition (on the basis of a 36 -hour working week), you can also expect:
Up to € 8.111 gross per month. (scale 11);
An extra budget of 11% of your gross salary to be used at your discretion. Buy extra holiday hours, add more to your pension savings or ask for part of the extra budget to be paid out;
A combination of working from home and at the office;
The possibility to order working from home facilities (desk, chair and screen) and a monthly home working allowance of up to € 40;
A personal development budget of € 1.400.
Lees minder
Additional information
The position is office based in Utrecht;
It's a fulltime position;
When accepting a contract with Rabobank this will initially be for a definite period of one year. Rabobank is however keen to maintain this position permanently.
Lees minder
Application process
We would like to receive your application by clicking on 'solliciteer'. You can also e-mail your application to cv@popartner.nl . Don't forget to mention the application reference number:04077. Furthermore we would like to inform you on the following:
Please let us know whether you have a holiday planned in the near future;
We will update the status of the application on our webpage;
An online assessment as well as a reference check might be part of this procedure;
If you have any questions please contact Caroline Zeeberg on 030 7 60 90 60 or mail your question to info@popartner.nl.
This job is exclusively held by P&O Partner. P&O Partner will therefore take care of the first selection of candidates. Reaching out to our client will not be appreciated by us and our client.
QUESTIONS AND INFORMATION:
P&O Partner
Caroline Zeeberg
Het Rond 7
3701 HS  Zeist
Lees minder