Senior HR Business Partner (02809)
Terug naar overzicht
Amstelveen
32 - 36 , 36 - 40 (5 dagen) uur
60-000 - 80.000
Kandidaten zijn voorgesteld, reageren is nog mogelijk
Computacenter B.V.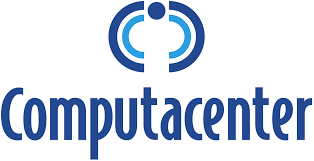 The role
In this exciting all round HR role in this fast growing organization you will be acting on tactical and strategic level and also advising on operational topics. You will contribute to 2 important subjects considering organizational change and development:
Internal transition
Transformation to a digital internal organization
You will act as a business partner to the organization and ensures a trusted working relationship with local leadership. You speak the language of the business and understand the key issues. You work closely with the works council (OR) on the above mentioned subjects.
Furthermore you will be responsible for:
Development and execution of local HR Strategy aligned with the Group HR Business strategy
Implementation of  HR Group standards and ensuring the alignment with local legislation
Management of the Recruitment process to support line manager
Work together with the local leadership and line managers at all levels to embed HR systems and provide consistent operational and strategic support.
Identify legislative and operational changes that impact on the HR aspects of the business, developing appropriate policy/procedural solutions.
KPI analysis and reviewing these with senior management
You will represent HR at external events and with customers as well as with labour unions and legal councils.
Lees minder
The profile
Do you have a strong customer and service focus? Are you solution and result oriented with a strong focus on quality and able to create links between business strategy and people processes? Are you an excellent listener and able to create strong relationships at all levels throughout the organization? Are you transparent in your way of working and a strong team player who is always playing to win as a team? Then this is your job!
Your professional profile includes:
Bachelor + or academic degree in HR or Business Administration
Relevant HR experiences in a fast moving, challenging commercial environment
Solid knowledge of employment law and how to apply it within a business context
Ability to adapt and lead change
Proven commercial acumen
Accustomed to offering creative solutions to HR problems
Confidentiality in all business/HR related matters
Excellent oral and written communication skills in both Dutch and English (German/French is a plus)
Understanding of management development techniques.
Previous experience implementing organisational development interventions.
Experience of working with SAP
Lees minder
Responsibilities
Achieving credibility with all levels of the organization, and adding value through the use of sound business focused advice and support.
Managing work demands to ensure project deadlines are met, whilst providing day-to-day operational support – this will involve prioritizing on a daily basis and managing business expectations.
Able to influence all levels of management to gain buy-in to new approaches.
Being a team player – particularly by being a flexible resource.  Able to delegate appropriately and effectively.
Able to think logically to be able to map current processes and then identify and implement improvements.
Keeping up to date with changes to the legal and commercial environment and taking appropriate steps to adapt the HR service to suit these.
Collaboration with internal HR teams to provide an integrated service to the business area.
Lees minder
The company
Our client, Computacenter, is a leading independent provider of IT infrastructure services, enabling users and their business in a digital world. They advise organizations on IT strategy, implement the most appropriate technology, optimize its performance, and manage their customers' infrastructures. In doing this they help CIO's and IT departments in enterprise and corporate organizations maximize productivity and the business value of IT for internal and external users.
Computacenter provides user support, supply chain management, and secure provision of applications and data to support individual working styles and improve collaboration. They assist with consulting as well as the implementation and operation of networks and datacenter infrastructures on or off customers' premises and in the cloud.
Computacenter combines global reach with local expertise. They operate Infrastructure Operations Centers and Group Service Desks across Europe, South Africa, Asia and the Americas from which the employees provide user support in 30 languages. Customers with global requirements are served through an extensive international partner network, which mirrors the requirements of the European-headquartered client base.
For more information visit: http://www.computacenter.com
Lees minder
The department
The HR team consists of an HR Officer. Payrolling is outsourced to ADP.
Lees minder
Benefits
Computacenter offers you:
A monthly salary based on experience between €4.600,- and € 5.400,- gross on a full time base;
A resourceful, creative and international environment;
Lots of room for learning, development and professional growth.
Lees minder
Additional information
The position is office based in Amstelveen;
It's a fulltime position, 32 hours is negotiable;
This is an international role;
Lees minder
Application process
Graag ontvangen wij jouw sollicitatie met motivatie door op de knop "solliciteer" (onderaan de vacaturetekst op onze website) te klikken. Ook kun je jouw sollicitatie met motivatie mailen naar cv@popartner.nl onder vermelding van het vacaturenummer 02809;
Als je binnenkort op vakantie gaat, verzoeken wij je dit aan te geven.
Indien je nog vragen hebt, bel Babette van Alebeek op telefoonnummer 030 7 60 90 60 of mail je vraag naar info@popartner.nl;
De actuele status van de procedure is te vinden op onze site www.popartner.nl bij de betreffende procedure.
Deze vacature is exclusief bij P&O Partner uitgezet. Het benaderen van onze opdrachtgever door kandidaten wordt door onze opdrachtgever niet op prijs gesteld.

INLICHTINGEN EN SOLLICITATIE:

P&O Partner 
Babette van Alebeek
Het Rond 7
3701 HS  ZEIST
www.popartner.nl
E-mail: cv@popartner.nl
Lees minder
Consultant

Babette van Alebeek

030 760 90 60
Solliciteer