Senior HR Advisor (02827)
Terug naar overzicht
Rotterdam
32 - 36 , 36 - 40 (5 dagen) uur
60-000 - 80.000
Reacties welkom
Lloyd's Register EMEA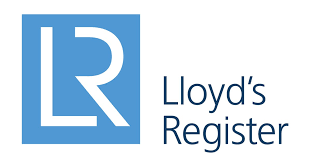 The role
This role is a generalist HR position in which you advice specific areas of the business: Business Assurance, Inspection Services and Energy. We encourage you to bring new ideas and further develop yourself.
– You function as a partner for the business, for the MT and (senior) managers with regard to performance management, employee development, and employment law aspects.
– You advise in the business streams in the Netherlands and Belgium, helping them to attract, engage and develop people.
– You provide specialist support in challenging matters and ensure that HR policy is followed and work is carried out within the legal frameworks.
– You lead various HR projects, translating global policies and projects to local needs and lead the implementation. 
– You provide advice based on group policies and local legislation and employment conditions when necessary.
Lees minder
The profile
Bachelor or Master Degree in Human Resources, Psychology, Social Science or Labor law or equivalent;
Minimum 2 years of experience as an HR Advisor in a complex (preferably international) organization;
Experience in contributing to an efficient implementation of HR policy, procedures and guidelines.
Capacity to manage deadlines, prioritize and self-organize work;
Proven Project Management experience, also internationally;
Great problem solving skills: result, customer and solution oriented;
Organizational sensitivity and being able to switch at different levels;
Strong social and communication skills (written and verbal) in Dutch and English;
Able to reflect and ambitious to learn and grow in your career;
Experience in working with international assessment policies is an advantage;
Knowledge of the Belgian employment conditions is an advantage.
Lees minder
Responsibilities
You advise and partner with (senior) managers on topics such as performance management and employee development;
You provide HR advise to the business streams in the Netherlands and Belgium;
You provide specialist HR support in challenging matters and ensure that HR policy is followed and work is carried out within the legal frameworks;
You implement global HR projects and policies to local needs.
Lees minder
The company
Lloyd's Register started out in 1760 as a marine classification society. Today, they are one of the world's leading providers of professional services for engineering and technology. They improve safety and increase the performance of critical infrastructures for clients in over 75 countries worldwide. Working together for a safer world.
Lloyd's Register works with a global scope and has world-class projects. The Headquarters of Northern Europe is based in Rotterdam. Their conscience-driven and informal culture provides a strong sense of purpose where employees can develop their skills and grow in their careers.
For more information visit: https://www.lr.org
Lees minder
The department
The HR team in Rotterdam consists of an HR Manager, 2 Senior HR advisors (1=this vacancy) and 2 HR Assistants. You work in close collaboration with the Reward Specialist, two Recruiters and other HRBP's in the UK on HR initiatives.
On the current HR agenda you will find topics such as performance management, increasing staff engagement and reward. HR is a valued partner for (senior) managers in enhancing organizational changes and improving team performance.
In this role you will report into the HR Manager.
Lees minder
Benefits
Competitive salary up to €5.092,- gross per month based on fulltime, plus 8% holiday allowance;
Plenty of opportunities to develop in the role.
Lees minder
Additional information
The position is office based in Rotterdam;
This is a position for 32-40 hours per week;
When accepting a contract with Lloyd's Register, this will initially be for a definite period of one year. Lloyd's Register is however keen to maintain this position permanently.
Lees minder
Application process
We would like to receive your application in English by clicking on 'solliciteer'. You can also e-mail your application to cv@popartner.nl . Don't forget to mention the application reference number: 02827. Furthermore we would like to inform you on the following:
Please let us know whether you have a holiday planned in the near future;
Lloyd's Register would like to conduct interviews in week 41 and 42;
We will update the status of the application on our webpage;
An online assessment and reference check might be part of this procedure;
If you have any questions please contact Hanne van Heloma Lugt on 030 7 60 90 60 or mail your question to info@popartner.nl.
This job is exclusively held by P&O Partner. P&O Partner will take care of the first selection of candidates. Reaching out to our client will not be appreciated by us and our client.
QUESTIONS AND INFORMATION:

P&O Partner
Hanne van Heloma Lugt
Het Rond 7
3701 HS  Zeist
Lees minder
Consultant

Hanne van Heloma Lugt

06 1900 8993
Solliciteer