Recruitment Business Partner (02723)
Terug naar overzicht
Utrecht
36 - 40 uur
Reacties welkom
5CA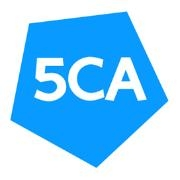 The role
At 5CA, you will be the go-to person for hiring managers, ensuring together you will land the right talent across Operations Management, Sales, Marketing, IT, Data insights, HR and Finance roles. You will focus on the staff positions in the Netherlands and remote ones ("working from home").
Lees minder
The profile
If you want true ownership to shape recruiting at a great, global IT /gaming company and looking for a 2nd or 3rd step in your recruitment career: this is it! 5CA is growing fast, which is why they need you as an experienced Recruiter to help them achieve full potential as a global player.
What makes you a great recruiter for 5CA? If you get a lot of energy by managing a seamless process for a perfect match and watching what your hire brings to the organization. You are passionate about sourcing, building talent pools, employer branding, energetic/on the ball, making sure you get the ultimate candidate experience.
Core ingredients for success:
Outstanding English communication skills;
A flexible, inquisitive mindset;
Minimum of 5 years of experience as an end-to-end / full cycle recruiter (corporate or agency) in a fast pacing international environment;
In depth knowledge of sourcing, job marketing and employer branding tools & techniques; Understanding the needs/expectations of candidates from various countries and cultures;
Creative, innovative mindset and being tech savvy. Always eager for new ideas and solutions to create the best ways to get it done;
Able to work with technical HR systems;
Great stakeholder management throughout all levels of the organization;
Experience in video gaming, consumer electronics, and eCommerce industry is preferred;
Minimum of HBO (Bachelor) level.
Lees minder
Responsibilities
On a daily basis you are the first filter in the application process, starting with a thorough intake with your hiring managers, pro-actively sourcing and selecting candidates, conducting first-round interviews, through to a smooth onboarding of a new 5CA employee.
Furthermore extra time will go to other recruitment challenges. Actual themes are: job marketing, creating a solid sourcing strategy and execution, building talent pools, creating the best possible onboarding, tweaking the recruitment process and selection & assessment procedures, and lastly co-creation of compelling content; boosting their visibility and ultimately making 5CA the employer of choice in their industry.
Lees minder
The company
5CA is a continuously developing, changing and growing organization in the customer services industry working with major global brands in gaming and technology. The 5CA community is a "liquid workforce" of gamers, techies, and geeks.
Its services include omnichannel customer support in a wide variety of languages. This service is being delivered from offices in The Netherlands, USA, Argentina, and "working from home". 5CA offers the ideal people, processes, and technology to deliver great customer experiences to customers.
This is a fast-paced, dynamic workplace where every day is different and developments take place over the course of days, not months. Its culture is shaped by a young and talented workforce hailing from all corners of the globe with a thirst for new and exciting technology and games as the binding factor.
5CA has a flat hierarchy and every team member is encouraged to bring out the best in themselves and act beyond the scope of their job description.
5CA strives to adapt the 21th century Skills: creative thinking, problem solving, being critical and thinking out of the box.
For more information on 5ca, please visit: http://www.5ca.com
Lees minder
The department
You are part of the HR team, based in the Netherlands and you will report to the HR Manager.
Lees minder
Benefits
5CA offers a compensation package that matches your qualifications, including a competitive salary;
Great location: our office is centrally located in Utrecht, a two minute walk from the Central Station;
A fast-growing organization, and an inspiring workplace, where you can truly make things happen.
Lees minder
Additional information
The position is office based in Utrecht;
It's a fulltime position (40hrs);
This is a role in a truly international team;
When accepting a contract with 5CA, they are keen to maintain this position permanently.
Lees minder
Application process
We would like to receive your application by clicking on 'solliciteer'. You can also e-mail your application to cv@popartner.nl . Don't forget to mention the application reference number: 02723. Furthermore we would like to inform you on the following:
Please let us know whether you have a holiday planned in the near future;
We will update the status of the application on our webpage;
An online assessment as well as a reference check might be part of this procedure;
If you have any questions please contact Caroline Zeeberg on 030 7 60 90 60 or mail your question to info@popartner.nl.
This job is exclusively held by P&O Partner. P&O Partner will therefore take care of the first selection of candidates. Reaching out to our client will not be appreciated by us and our client.
QUESTIONS AND INFORMATION:

P&O Partner
Caroline Zeeberg
Het Rond 7
3701 HS  Zeist
www.popartner.nl
Lees minder
Consultant

Caroline Zeeberg

030 760 90 60
Solliciteer