Terug naar overzicht
Manager HR voor CFO & CRO (04076) – VERVULD
Utrecht
32 - 40 uur
120.000 - 140.000
Procedure is afgerond
Rabobank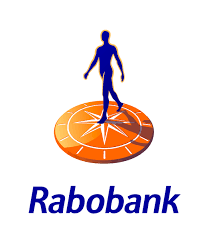 The role
As strategic sparring partner for two C-level, Managing Board members, you have a clear vision on HR and you are the linking pin between Business and Human Resources. You contribute to the strategic (HR) agenda of CFO and CRO by leading and keeping track of the relevant HR initiatives and transformations. Together with your team of four Business Partners you translate business strategy into HR challenges and interventions, facilitate change initiatives and ensure implementation in policies and products. You are dedicated to the senior leaders of the CFO and CRO organizations with a total of around 3.300 FTE.
As member of those two MB MT's you will be the trusted partner in business and accordingly challenge and advice Managing Board members on strategic HR and change related topics, the overall strategy and performance of the business domain. You have business acumen, you see the big picture, quick in analyzing and you make solid judgements. This way you create business strategies, which lead to better business success.
Topics on the HR agenda are currently: Future Workforce, Leadership development, Talent management, Culture. You also act as HR's sales force towards the business and loop the business needs back into our HR Tribes, who are responsible for the run and change of all our products and services . In order to provide advice on complex HR challenges you will be in close consult with HR Operations, Recruitment Services, Talent Management and experts in the Tribes and Chapters.  
As Manager HR you lead a small team of four HR Business Partners, whom you develop, coach and guide on a day-to-day basis in order to operate effectively and efficiently and to be their best selves at work. Next to that your team will exist of HR colleagues who functionally work with you and your direct reports.
The Manager HR reports to the Global Director HR Business (member MT HR). Functionally, you report to two Managing Board members, the CFO and the CRO.
 
Lees minder
The profile
You are a complex problem solver, collaborating, strong in judgement & decision making, a networker and you show agility. These competences are essential for the role of Manager HR. In addition:
• Academic degree, certification in field of Business Administration, HRM and/or change management is preferred; 
• Experienced HR leader with 5+ years as HR Manager in a complex environment and capable to lead your team to get to the next level; 
• Extensive knowledge of consultancy, project management and agile way of working; 
• Experienced in interacting with and convincing senior management and executive level;
• Solid experience with behaviour and culture in an organizational context; 
• Business acumen,Sstrategic thinking level with strong conceptual abilities and with a strong analytical mind; 
• Proven experience in Compliance & Risk Management and data driven approach;
• Ability to lead by inspiration and conviction, not hierarchy; 
• Excellent oral and written communication skills (fluent in English).
 
Lees minder
Responsibilities
As Manager HR you can make impact by:
• Setting an HR roadmap, including identifying and driving new ideas, change and opportunities;
• Translating the strategic agenda of the business line into manageable HR initiatives and deliverables: from gathering and analyzing information, making a recommendation, defining a roll-out plan to flawless execution where you are able to walk on both the business as the HR lane;
• Driving execution and delivery on complex interventions;
• Actively investing in employee wellbeing, sustainable employability and engagement of the employees;
• Setting clear targets based on metrics, encourage business to translate these targets into manageable initiatives;
• Determining the domain specific HR strategy & agenda for the CFO and CRO organizations.
 
Lees minder
The company
Our client Rabobank is a cooperative bank with a mission: Growing a better world together. For 125 years, they have been dedicated to working with their customers, members and partners to create a future-proof society that can overcome important social challenges. The starting point has always been that together we can achieve more than we can alone. Rabobank is one of the largest financial institutions in the world, but still very involved at the local level. The goal is to help customers achieve their goals. In addition, they aim to make a substantial contribution to the well-being and prosperity of people in the Netherlands and to a sustainable food supply globally.
Big transitions shape the world we live in and as a cooperative bank rooted in the world of food and in the Netherlands, they focus on these key transitions (food, energy & climate, financial wellbeing and sustainable living). Through different propositions Rabobank aims to make an impact. These propositions are shaped by offering products and services, as well as their network and knowledge, to customers. A significant and urgent shift in the transitions is needed to leave a better world for future generations.
Rabobank is a bank with cooperative roots. Everything they do, they do together. With co-workers, members and other organizations. They believe in building on each other's strengths and making each other stronger. You get better results from working together. Now and in the future.
More information on Rabobank, please visit www.rabobank.nl   
Lees minder
The department
Rabobank has embarked on a journey to Grow a Better World together. HR is responsible for the People@Work Strategy of Rabobank. The People@Work strategy 2023 – 2027 is developed to create a great place to be and develop a future ready workforce. We enable our people on our clients, Rabobank and society. The People@Work strategy consists of four objectives to achieve the goals related to employees and the organization:
Create OneRabo Culture
Win the Battle for Talent
Guarantee Rock-Solid Delivery
Experience Rabo@Anywhere
HR Business provides strategic HR advice dedicated to the Managing Board (MB) members and the relevant levels of senior management below the MB, particularly MB-1. They deliver & execute domain specific HR strategies and strategic advice & solutions to people issues that hinder execution of (domain) Business strategies. The HR agenda is aligned with the Rabobank overall People@Work strategy. In addition HR Business delivers the business needs to the HR Tribes and act as the sales force for HR products and solutions which are targeted to MB members and/or the relevant levels of senior managers.
Collaboration is at the heart of everything at Rabobank. The HR Business Partner team brings talented people together to walk the fine line between insider and outsider – both HR and our customer, the business. Their team re-frames business challenges to HR strategies by using data driven analysis. In this position you strive to come with solutions to strategically help both the business and HR to get to the next level.
Lees minder
Benefits
Competitive salary (€120K – €140K) and benefits such as 13th month, company car, Employee Benefit Budget;
Plenty of opportunities to develop in the role.
 
Lees minder
Additional information
It's a 32-40h per week position.
Lees minder
Application process
We have successfully filled this vacancy. Are you curious which HR vacancies are currently open with us? Click on 'HR vacancies' in the menu.
We're happy to help! Whether you're a client looking for HR talent or a candidate looking for the next step in your HR career. Permanent or interim. Let's meet or catch up. Feel free to contact us on +31 30 7 60 90 60 or info@popartner.nl
Lees minder