Terug naar overzicht
Manager HR Business Partners CEO & CHRO (03735) – VERVULD
Utrecht
36 - 40 uur
> 120.000
Procedure is afgerond
Rabobank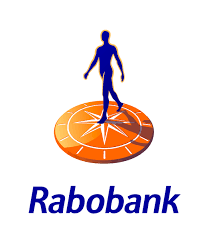 The role
Bedankt voor je interesse in deze vacature. Helaas is deze al vervuld. Ben je benieuwd welke vacatures op dit moment bij ons openstaan? Ga dan terug naar het overzicht en klik op de rode button 'Toon openstaande vacatures'.

Heb je nog vragen, neem dan contact met ons op via cv@popartner.nl
Lees minder
The profile
You are a complex problem solver, collaborating, strong in judgement & decision making, a networker and you show agility. These competences are essential for the role of Manager HR Business Partners. In addition:
• Academic degree, certification in field of behavioral scientist and/or change management is preferred;
• Around 12 years of working experience in HR of which 5+ years as HR Business Partner in a complex environment;
• Extensive knowledge of project management and agile way of working;
• Experienced in interacting with and convincing senior management and executive level;
• Solid experience with behaviour and culture in an organizational context;
• Strategic thinking level with strong conceptual abilities and with a strong analytical mind;
• Proven experience in Compliance & Risk Management and data driven approach;
• Ability to lead by inspiration and conviction, not hierarchy;
• Specialist knowledge of Dutch labor law and regulations;
• Excellent oral and written communication skills (fluent in English);
The Manager HR Business Partners reports to the Director HR Business (member MT HR). Functionally, you report to the CHRO and Chairman of the Managing Board.
 
Lees minder
Responsibilities
As Manager HR Business Partners you can make impact by:
• Setting an HR roadmap, including identifying and driving new ideas, change and opportunities;
• Translating the strategic agenda of the business line into manageable HR initiatives and deliverables: from gathering and analysing information, making
  a recommendation, defining a roll-out plan to flawless global execution where you are able to walk on both the business as the HR lane;
• Driving execution on complex interventions;
• Actively investing in employee wellbeing, sustainable employability and engagement of the employees;
• Setting clear targets based on metrics, encourage business to translate these targets into manageable initiatives;
• Determining the domain specific HR strategy & agenda for respective business domain(s) with relevant business MT/MB member(s).
 
Lees minder
The company
Our client Rabobank is a cooperative bank with a mission: Growing a better world, together. For 125 years, they have been dedicated to working with their customers, members and partners to create a future-proof society that can overcome important social challenges. The starting point has always been that together we can achieve more than we can alone. Rabobank is one of the largest financial institutions in the world, but still very involved at the local level. The goal is to help customers achieve their goals. In addition, they aim to make a substantial contribution to the well-being and prosperity of people in the Netherlands and to a sustainable food supply globally. Big transitions shape the world we live in and as a cooperative bank rooted in the world of food and in the Netherlands, they focus on these key transitions (food, energy & climate, financial wellbeing and sustainable living). Through different propositions Rabobank aims to make an impact. These propositions are shaped by offering products and services, as well as their network and knowledge, to customers. A significant and urgent shift in the transitions is needed to leave a better world for future generations. Rabobank is a bank with cooperative roots. Everything they do, they do together. With co-workers, members and other organizations. They believe in building on each other's strengths and making each other stronger. You get better from working together. Now and in the future. More information on Rabobank, please visit www.rabobank.nl  
Lees minder
The department
Human Resources
Rabobank has embarked on a journey to Grow a Better World, together. HR is responsible for the People@Work Strategy of Rabobank. The People@Work strategy 2020 – 2025 is developed to keep commitment on empowering the individual employees and put more focus on cooperative behavior and fulfilling their purpose. From Me to We and Society. The People@Work strategy consists of four themes to achieve the goals related to employees and the organization:
Great place to work
Employee Wellbeing
Future Fit Employability
One Rabo Culture
HR Business
HR Business provides strategic HR advice dedicated to the Managing Board (MB) members and the relevant levels of senior management below the MB. They deliver & execute domain specific HR strategies and strategic advice & solutions to people issues that hinder execution of (domain) Business strategies. The HR agenda is aligned with the Rabobank overall People@Work strategy. In addition, they offer proper products & solutions to business challenges via person to person channels to Business owners.
HR Business Partners
Collaboration is at the heart of everything at Rabobank. The HR Business Partner team brings talented people together to walk the fine line between insider and outsider – both HR and our customer, the business. Their team re-frames business challenges to HR strategies by using data driven analysis.
Lees minder
Benefits
Competitive salary (€110K – €130K) and benefits such as 13th month, company car, 13% Employee Benefit Budget;
Plenty of opportunities to develop in the role.
Lees minder
Additional information
It's a 36-40h per week position;
Position is based in Utrecht.
Lees minder