Terug naar overzicht
Learning & Development Specialist (03601) – VERVULD
Utrecht
32 - 36 , 36 - 40 (5 dagen) uur
50.000 - 60.000
Procedure is afgerond
Certis Europe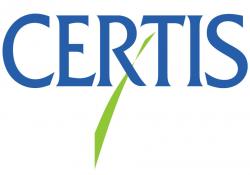 The role
Bedankt voor je interesse in deze vacature. Helaas is deze al vervuld. Ben je benieuwd welke vacatures op dit moment bij ons openstaan? Ga dan terug naar het overzicht en klik op de rode button 'Toon openstaande vacatures'.

Heb je nog vragen, neem dan contact met ons op via cv@popartner.nl
Lees minder
The profile
To support this role, Certis is keen to see the following in the L&D Specialist:
Minimum of hbo (bachelor level) in a relevant area;
Minimum of 3 years of experience in a HR position in the field of Talent development or Learning & Development is required;
The ability to perform project-based work
Knowledge of onboarding or employer branding is a plus;
Strong communication skills in business English is mandatory, both verbal and written;
Strong presentation skills, being able to comfortably engage other employees;
Experience with the development and delivery of training;
Knowledge of different learning techniques and platforms in order to implement modern ways of sustainable learning and development;
Ability to build and maintain relationships and great stakeholdermanagement throughout all levels of the organisation in an international setting.
Lees minder
The company
Our client, Certis is an international company that delivers solutions for crop protection mainly in Europe."Certis is committed to developing and delivering solutions to help European growers produce healthy crops in ways that are better for the Earth and good for us all." Their core values are: People, Passion, Relationships, Accountability and Expertise.
Certis is represented in most EU countries. The European Head Office is based in the Netherlands (Utrecht). Certis employs about 350 employees working from the different European offices and the number is growing. At present 75 employees work from the Utrecht office. For more information please visit: http://www.certiseurope.com
Lees minder
The department
The HR Team  exist of the Head of HR, HR Business Partner, HR Support Officer and the L&D Specialist, all based in Utrecht and HR Administrators in the countries. Together they develop, implement, maintain and execute the HR policies and procedures. The L&D Specialist  will report to the Head of HR and will be based in Utrecht.
Lees minder
Benefits
A competitive package is offered: the fulltime monthly salary will be based on your expertise and experience and will be between €3.500,= and € 4.700,= plus 8% holiday allowance, 13th month, 12,5% target bonus, 29 holiday days and pension scheme. Commuting by public transport is fully reimbursed.
Certis strongly believes in developing their employees, therefore also in this position development opportunities are offered.
Lees minder
Additional information
This role is for 32-40 hours a week;
The role will be based in Utrecht. The office is located directly at the central train station. You can work partly remote.
This is an international role, traveling is required occasionally.  
Lees minder