International HR Advisor (03222)
Terug naar overzicht
Gorinchem
< 24 uur
Kandidaten zijn voorgesteld, reageren is nog mogelijk
FSSC 22000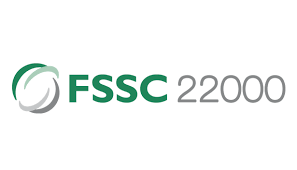 The role
You will be responsible to develop, implement and manage the FSSC's international HR strategy to support realization of the FSSC Strategic plan. Doing so you will ensure the attraction, retention and development of a qualified and diverse workforce.
The biggest challenge in this position is to support the organization in the expected growth while dealing with geographic distance.
Lees minder
The profile
This role suits an HR professional who is ready for a second or third step in his / her career or a self-employed HR Advisor who wants to commit for a reasonable period of time. It is a role for a flexible and hands-on person committed to create an inspiring place to work for all employees. A professional who has an eye for the development of employees and who knows how to bring people together, regardless of the distance.
Furthermore, FSSC is keen to see the following in the HR Advisor:

Bachelor's degree in HR or related combination of education and experience;
A strong pro-active approach to HR and experience within an international environment;
Self-starter used to working in a solo role or independently within a team;
Experience in a professional environment with highly trained personnel is a plus;
You are a people person, able to build relationships, interact and work with staff at all levels and different cultural backgrounds;
Solid problem-solving and team management skills;
Good presentation and training skills;
You have the ability to bring people together and to work in a team environment;
You are customer and service oriented;
Outstanding verbal and written communication skills in English.
Lees minder
Responsibilities
Due to the ambitions and expected development of the organization in the near future, FSSC is looking for an HR professional with experience within an international environment to guide the organization and its people in this transition. That means setting up a professional HR organization ready for growth. Your key result areas are:
Develop, implement and evaluate all HR policies and procedure;
Recruit and on-board FSSC staff members;
Design and implement effective training and development plans;
Prepare and perform employee performance reviews;
Respond to employees' needs to improve employee engagement and loyalty.
Lees minder
The company
The Foundation FSSC 22000 (FSSC) is an organization with a mission: to provide a trusted brand assurance platform to the consumer goods industry. FSSC 22000 is a food safety certification scheme specifically targeting the food, feed and packaging manufacturing sectors as well as the catering, retail, transport and storage services. To achieve their mission, they continuously work on the improvement and innovation of the food safety management system FSSC 22000.
FSSC has issued more than 25,000 certificates all over the world, including many premium brands and retailers. FSSC employs 25 professionals, some of them work from the Netherlands, the rest from other places around the world.
For more information on FSSC, please visit: https://www.fssc22000.com
Lees minder
The department
The department, that will be you. You will liaise with both, local and global team, and you will work closely with the Director Operations to whom you will report directly.
FSSC head office is located in Gorinchem, The Netherlands, which is also the location for this position.
Lees minder
Additional information
The position is for 0,4/0.6 FTE and can therefore easily be combined with a family, education or partial self-employed assignments;
Our client strives for a long-term relationship, but offers flexibility with regard to the contract form.
It is a solo position in which you have a lot of room for your own initiative. The colleagues work there with pleasure and strong commitment.
Lees minder
Application process
We would like to receive your application by clicking on "solliciteer'' (below the job description on our website). You can also e-mail your application in English to cv@popartner.nl . Don't forget to mention the application reference number: 03222.
Furthermore we would like to inform you on the following:
We will only process applications from candidates who live in the Netherlands, relocation is not an option.
Please send us your resume in English.
Are you self-employed? Mention your hourly pay in your letter/mail.
The first round of (online) interviews with the client will take place on April 14.
The selection procedure consists of two selection rounds with the Director Operations and members of the Management Team. The second round of interviews will take place at the FSSC's office in Gorinchem.
A reference check is part of the procedure.
If you have any questions please contact Alejandra Ferrari on 030 760 90 60 or mail your question to info@popartner.nl. We will update the status of the application on our webpage.
This job is exclusively held by P&O Partner. P&O Partner will therefore take care of the first selection of candidates. Reaching out to our client as another agency will not be appreciated by us and our client.
QUESTIONS AND APPLICATION::
P&O Partner
T.a.v. Alejandra Ferrari
Het Rond 7
3701 HS Zeist
Telefoon: 030-7609060
E-mail: cv@popartner.nl
www.popartner.nl
Lees minder
Consultant

Alejandra Ferrari

030-760 90 60
Solliciteer