HR Manager EU HQ (02544)
Terug naar overzicht
Amersfoort
36 - 40 uur
60-000 - 80.000
Reacties welkom
Yokogawa Europe B.V.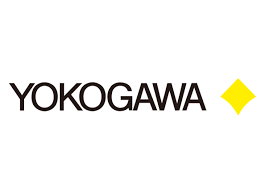 The role
This role will bring you international exposure and a fantastic opportunity to join a global organization that is going through an exciting transformation. As HR Manager you work with the senior management of our European Headquarters (approximate 110 employees), based in Amersfoort. In your role you are responsible for developing and implementing HR policies, year plan and (best) practices in the European Headquarters. You will be contributing to and/or leading European HR projects. These programs and services are aligned with the long term HR strategy and support the overall strategic direction of the company.
You will report to the HR Director Europe (also based in Amersfoort).
Lees minder
The profile
For Yokogawa we are looking for a result oriented HR Manager with strong project management skills.
Bachelor or Master degree;
At least 12-15 years' experience in a senior HR BP/ HR Manager role;
Proven experience in an international matrix organisation;
Specialist HR knowledge, experience with Works Council and Dutch labor law;
A 'people-radar', quickly picking up concerns, needs and sensitivity where needed;
Exceptional communication skills (written & oral) in Dutch and English;
High degree of personal ownership on all areas of own responsibilities;
Self-reliant and proactive advisor with impact and hands-on mentality;
Strong ability to effectively communicate with all levels of the European organization;
High level of integrity.
Lees minder
Responsibilities
You will partner with senior management and support them with your expertise in all HR areas. You have the knowledge and experience level to oversee the different departments and advise the line management on the development of their teams;
You will be responsible for developing and implementing HR policies, a year plan and (best) practices in the European Headquarters;
You will coordinate Talent Management for the European region;
Your stakeholder management skills are well developed and you excel in turning business needs into HR initiatives that bring value to our organization;
Lees minder
The company
Yokogawa is a leading provider of Industrial Automation and Test and Measurement solutions. Combining superior technology with engineering services, project management, and maintenance, Yokogawa delivers field proven operational efficiency, safety, quality, and reliability.
Yokogawa is a global network and now spans 33 countries: 18 manufacturing facilities, 82 companies and over 650 sales and engineering offices. Since its founding in 1915, the company has been engaged in cutting-edge research and innovation, securing more than 7000 patents and registrations, including the world's first digital sensors for flow and pressure measurement.
For more information visit: http://www.yokogawa.com
Lees minder
The department
You will be part of an enthusiastic and driven HR team. You will also work closely with other members of the European HR team and contribute to and/or lead HR projects in the European region.
Lees minder
Benefits
Yokogawa offers you:
An excellent remuneration package with competitive salary and a lease car;
A resourceful, creative and international environment;
Lots of room for learning, development and professional growth.
 
Lees minder
Additional information
It's a fulltime position based in Amersfoort (36 hours per week is negotiable);
This position requires international travel within Europe, around 4 times per year.
The first contract will initially be for a definite period of one year. The organisation is however keen to maintain this position permanently. 
Lees minder
Application process
We would like to receive your application by clicking on 'solliciteer'. You can also e-mail your application to cv@popartner.nl . Don't forget to mention the application reference number: 02544. Furthermore we would like to inform you on the following:
Please let us know whether you have a holiday planned in the near future;
P&O Partner will screen and interview candidates in December;
We will update the status of the application on our webpage;
First round of interviews is on Thursday January 3rd and/or Friday January 4th; 
An assessment as well as a reference check might be part of this procedure;
If you have any questions please contact Hanne on 030 7 60 90 60 or mail your question to info@popartner.nl.
 
Deze vacature is exclusief bij P&O Partner uitgezet. Het benaderen van onze opdrachtgever door kandidaten wordt door onze opdrachtgever niet op prijs gesteld.
 
INLICHTINGEN EN SOLLICITATIE:
P&O Partner
Hanne van Heloma Lugt
Het Rond 7
3701 HS  ZEIST
www.popartner.nl
E-mail: cv@popartner.nl
Lees minder
Consultant

Hanne van Heloma Lugt

06 1900 8993
Solliciteer