Terug naar overzicht
HR Manager/ Business Partner (03912)- VERVULD
Dordrecht
32 - 36 uur
80.000 - 90.000
Procedure is afgerond
Springer Nature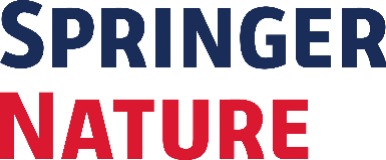 The role
For Springer Nature we are looking for an enthusiastic HR Manager. Your main focus lies in the Netherlands, being a part of a collaborative Dutch HR team and more specifically dedicated for the business area research publishing, marketing and sales. While you will also be part of a global matrix organization and will closely cooperate with various colleagues internationally.
This dynamic environment provides you with lots of opportunities to drive your own agenda. Depending on your own capabilities it has a tactical/strategical and also an operational component.
Themes on the agenda have a Global and Local focus. The organization is continuously changing and for that reason you enjoy working in a dynamic context. Some of the actual topics are: Diversity, Equity & Inclusion, Engagement Surveys, Hybrid Working, Mobility, Pension, Workday implementation, etc.  
Lees minder
The profile
You master the Dutch and English language, both written and spoken. This position requires extensive knowledge of Dutch (labor) laws and regulations. Furthermore:
You have a minimum of 5 years' experience in an HR Manager / Business Partner role, preferably in an international matrix organization;
You have a Bachelor degree in Human Resources or other relevant studies;
You enjoy working with (highly educated) professionals;
You are a team player, you have a positive, proactive and energetic approach;
You have strong interpersonal communication and organizational skills;
You like to be in contact with multiple stakeholders, to provide them with advice proactively;
You have solid Microsoft Office skills (Outlook, Word, Excel);
Lees minder
Responsibilities
You provide HR advisory to managers in the businesslines research publishing, marketing & sales in HR and leadership-related topics;
You provide guidance to managers along the entire employee lifecycle and will support in daily HR topics;
You will contribute to global strategic business initiatives and you bring in local expertise in the cooperation with colleagues globally;
You contribute, identify and drive to the delivery of global HR projects and manage local HR projects;
You keep up-to date with and provide specialist expertise and support on specific topics, such as Employee Development, Performance Management, Compensation and Benefits, Labor Law, Pensions;
You closely cooperate with other colleagues in the HR team for the Netherlands; the HR Director, HR Managers, the Payroll Manager, the and HR Coordinators;
You provide guidance and coaching to the HR Coordinators in your daily cooperation within the team.
Lees minder
The company
Springer Nature is one of world's largest publishers, that provides content for clinicians, researchers, educators and other professionals. Every day, around the globe, their imprints, books, journals, platforms and technology solutions reach millions of people. For over 175 years their brands and imprints have been a trusted source of knowledge.  Springer Nature works with highly motivated and educated employees. 450 fte work in the Netherlands (Houten and Dordrecht). People are involved and loyal, the organization is progressive in culture with focus on topics such as DEI, hybrid working and sustainability. The HR team of 3 HR managers, an HR Director and the HR coördinators works closely together. This almost largest publisher, employs approximately 11,000 people worldwide in 50 countries across various business lines.
For more information about Springer Nature visit: https://group.springernature.com/
Lees minder
The department
The Senior HR Business Partner will be part of a professional HR team; 3 (including vacancy) Senior HR Business Partners (1 in Houten and 2 working from Dordrecht), 1 Payroll Manager, 1 Payroll Coördinator and 3 HR Coordinators. The Senior HR Business Partner will report to the HR Director.
Lees minder
Benefits
A competitive salary about €6.200,= gross per month, based on 40 hours a week and depending on your experience;
The vacancy is for 32-36 hours a week;
Target bonus and PKB allowance;
Being part of a great and professional HR team in the Netherlands and being part of a global organization;
A competitive salary and attractive employment conditions including a bonus and Working from Home allowance;
Ability to work in a hybrid way; combining working at the office and working from home.
Lees minder
Additional information
It's a position for 32-36 hours a week (fulltime is 36 hours);
This role is based in Dordrecht;
There is a lot of flexibility in this role to make personal impact and you work in a hybrid way;
Plenty of opportunity's to develop within the organization;
When accepting a contract with Springer Nature, this will initially be for a definite period of one year. Springer Nature is however keen to maintain this position permanently.
Lees minder
Application process
We have successfully filled this vacancy. Are you curious which HR vacancies are currently open with us? Click on 'HR vacancies' in the menu.
We're happy to help! Whether you're a client looking for HR talent or a candidate looking for the next step in your HR career. Permanent or interim. Let's meet or catch up. Feel free to contact us on +31 30 7 60 90 60 or info@popartner.nl
Lees minder