HR Manager (02667)
Terug naar overzicht
Amersfoort
36 - 40 uur
50.000 - 60.000
Reacties welkom
Louvre Hotels group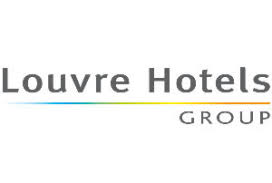 The role
When you are looking for an international HR position with a broad responsibility in the global hospitality industry then this is your job! As an HR Manager within Louvre Hotels Group you are the sole HR contact for The Netherlands, Belgium, UK, Spain & Italy. You will manage all HR related matters for General Managers, Country Operations Directors and employees from the regional office. You deliver a business aligned HR strategy by providing general HR services from operational to strategic level.
Lees minder
The profile
We are looking for a highly organized, efficient, self-starter with excellent communication skills;
You are an inspiring sparring partner, flexible and able to work with ad-hoc requests;
You have a minimum of 5 years of experience as HR Manager or HR Business Partner (preferably in hospitality or retail);
You mother tongue is Dutch and your English is fluent;
You have a strong experience in managing multiple countries and knowledge of local labour law.
Lees minder
Responsibilities
You will work proactively as a HR partner across the region and are responsible for:
Applying local talent management strategy and successful execution for the various business needs (internal moves, promotions);
Ensure legal compliance with local and national law and ensure company policies, procedures and best practices are up to date, legally compliant and thoroughly communicated; 
Follow-up of employee survey (Great Place to Work); 
Supporting the budget process by providing HR figures and information;
Recruitment of General Managers and position at the regional offices;
Collaborate with HR Support Services in aligning HR processes; 
Any operational HR tasks for General Managers and regional offices: pension contributions, employment contracts, employee correspondence, benefits enrolment, monthly payroll and HR reporting. Also, handling and management of disciplinary cases and grievances.
Lees minder
The company
Louvre Hotels Group is a major player in the global hospitality industry, with a portfolio that now includes more than 2,600 hotels in 54 countries.
It has a full hotel offering, spanning 1 star to 5 stars, with the Louvre Hotels Group's historic brands (Première Classe, Kyriad, Campanile, Tulip Inn, Golden Tulip, Royal Tulip), the 5 brands of the Sarovar network in India, the French Group Hôtels and Préférence and Chinese brand Metropolo.
Louvre Hotels Group is a subsidiary of Jin Jiang International Holdings Co., Ltd., the 5th hospitality group in the world.
For more information visit: http://www. louvrehotels.com
Lees minder
The department
The position of HR Manager is a solo role, based in Amersfoort. You will travel on a mothly basis to your hotel locations in Europe.
You will report to HR at HQ in France.
Lees minder
Benefits
Louvre Hotels Group offers a compensation package that matches your qualifications, including a competitive max. annual gross salary between €50.000-€60.000 (based on fulltime);
The job is a fulltime position (40h per week, 36 hours is negotiable) and includes a company car, mobile phone and laptop.
Discount hotel stays within the Louvre Hotels Group.
Lees minder
Additional information
The position is office based in Amersfoort;
It's a fulltime position (36 hours is negotiable);
This is an international role, travel on a monthly basis;
When accepting a contract with Louvre Hotels Group, this will initially be for a definite period of one year. Louvre Hotels Group is however keen to maintain this position permanently.
Lees minder
Application process
We would like to receive your application by clicking on 'solliciteer'. You can also e-mail your application to cv@popartner.nl . Don't forget to mention the application reference number 02667.  Furthermore we would like to inform you on the following:
Please let us know whether you have a holiday planned in the near future;
We will update the status of the application on our webpage;
If you have any questions please contact Hanne van Heloma Lugt on 030-76090 60 or e-mail your question to info@popartner.nl.
This job is exclusively held by P&O Partner. P&O Partner will therefore take care of the first selection of candidates. Reaching out to our client will not be appreciated by us and our client.
QUESTIONS AND INFORMATION:
 
P&O Partner
Hanne van Heloma Lugt
Het Rond 7
3701 HS  Zeist
www.popartner.nl 
 
Lees minder
Consultant

Hanne van Heloma Lugt

06 1900 8993
Solliciteer