HR Group Manager (2705)
Terug naar overzicht
Houten
36 - 40 uur
80.000 - 100.000, 100.000 - 120.000
Kandidaten zijn voorgesteld, reageren is nog mogelijk
Material Handling Systems (MHS)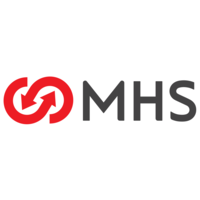 The role
Your job is to ensure development, implementation and execution of the MHS International Human Resources strategy and framework and, after alignment with management and the CHRO, implement these to ensure people programs and practices contribute to the optimal realization of the strategy in an efficiently staffed organisation.
As a HR Group manager, you will be responsible for HR in three business lines which have between 40 and 250 employees. You will work intensively together with the management team of the MHS entities and you will report to the CHRO, based at the corporate office in the USA and a functional line to the International CEO. You will be an active member of the MHS global HR team helping shape the global HR Strategy and will work together with your international HR colleagues (HRBPs and COE leaders) in the US.
The HR Group Manager gives direction and support to the HR Managers, HR Business Partners and recruitment function based across various locations in Europe (Houten, Den Bosch, Parma-Italy).
In this general HR function, with an international scope, you will work on the further positioning, forming and professionalization of HR within the organization.
Lees minder
The profile
More than 10 years relevant experience in managing a human resources team, processes and strategies in a larger organization;
International HR experience required and HR leadership experience in a similar result-oriented technical organization;
A Bachelor or Masters degree in HR;
Desired traits:
Bright, self-starter who can work autonomously and manage the (decentral) HR teams.
Presence and maturity to interact with senior staff on strategic & confidential matters.
Self-confident/knowledgeable.
Strong communication and presentation skills (Languages: English, Dutch)
Collaborative, team player, style flexibility;
Highly organized in a fast-paced environment.
Excellent interpersonal skills and a positive attitude.
Lees minder
Responsibilities
This position offers an interesting combination of smart hands-on advice, project management and also a tactical and strategic approach, in alignment with the global and local policies and standards.
Comprehensive HR Management skills while clearly demonstrating the ability to operate within an internationally diverse employee population across multiple functional and operational areas. Work closely with local HR colleagues, helping to establish the Divisional HR annual plan and the local HR agenda and road map for MHS International;
Responsible for being the key HR business partner ensuring that the people & HR strategy is aligned to the overall business strategy. This position contributes to the creation and management of the overall business strategy along with other management team members;
Lead the HR team. Support, coach and facilitate them;
A substantial role in the change, transformation, co-designing and implementation of HR strategy as an important element of the overall business strategy ;
Provide advice and direction to managers and employees relating to performance management, employee relations, recruitment, succession planning, compensation & benefits, compliance and learning & development;
Design and administer certain HR business procedures that are required while ensuring that these are where appropriate aligned to all Corporate global HR policies & procedures;
Oversee various HR projects and programs as assigned;
Accurately interpret, counsel, communicate, and educate managers and staff on compensation policies and procedures to ensure smooth operation of HR activities.
Lees minder
The company
Founded in 1999, Material Handling Systems (MHS) has grown to become a leading provider of intelligent material handling systems to the top logistics and e-Commerce companies in the world. They are known throughout the industry and recognized as the preferred integrator of intelligent material handling systems. MHS provides comprehensive turnkey design, build and deployment services for a complete range of custom-engineered and designed handling systems for distribution, manufacturing, assembly and courier applications. They have strong expertise in the parcel handling sector, serving top players such as Amazon, FedEx Ground, DHL and UPS. Headquartered in Louisville, Kentucky, MHS currently has an revenue of over de $ 800 Million and operates in the US & Canada and anticipates continued international expansion. MHS international operates from the Netherlands and Italy (with sites in China, Poland UK). The revenue for the MHS International division (all companies outside North America) is approximately € 120 million and the total staff employed is approximately 350 FTE; a strong growth is foreseen.
Lees minder
Benefits
Competitive salary and an attractive benefits package;
Participation in a on-target bonus scheme, company car;
The possibility to give your personal input and to grow, learn and develop yourself within the company in a dynamic and international environment;
Being part of and working together in an international HR team;
A challenging combination of hands-on HR, including tactical and strategic HR management;
Fulltime contract, working less is not possible.
Lees minder
Application process
We would like to receive your application by clicking on 'solliciteer'. You can also e-mail your application to cv@popartner.nl . Don't forget to mention the application reference number 02705. urthermore we would like to inform you on the following:
Please let us know whether you have a holiday planned in the near future;
The first interviews will be held on May 14/15;
We will update the status of the application on our webpage;
If you have any questions please contact Michiel Koning on 06-53912136 or e-mail your question to michiel@popartner.nl
This job is exclusively held by P&O Partner. P&O Partner will therefore take care of the first selection of candidates. Reaching out to our client will not be appreciated by us and our client.
QUESTIONS AND INFORMATION:

P&O Partner
Michiel Koning
Het Rond 7
3701 HS  Zeist
www.popartner.nl
Lees minder
Consultant

Michiel Koning

06 5391 2136
Solliciteer