HR Coordinator (03081)
Terug naar overzicht
Arnhem
32 - 36 , 36 - 40 (5 dagen) uur
Reacties welkom
Accsys Technologies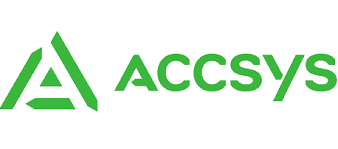 The role
This role will involve providing support to the HR team (mainly in Arnhem) helping deliver an outstanding HR service and the proper implementation of HR processes and projects. The International HR Coordinator will assist and be point of contact for general questions regarding HR processes, company rules and HR projects.
In this position you have a broad role within the HR department and the opportunity to develop further in a generalist role.
Lees minder
The profile
The successful candidate will have at least three years of relevant experience in a similar HR role, including basic knowledge and understanding of Dutch employment laws;
Bachelor's degree with a preference in Human Resources Management;
Preferably experience in the production/manufacturing industry in an international setting;
Fluent in written and spoken Dutch and English and strong communication skills (verbal, written, and interpersonal);
Ability to build and maintain relationships at all levels;
Able to perform project-based work: is pragmatic and has a sense of responsibility; is able to deal with limited sources, deadlines etc.;
Experience in using HR Software systems (at super-user level will be an advantage), working knowledge of Sage (HR System) is a plus;
Ability to work independently and on own initiative;
Creative problem solver with strong attention to detail, follow-up, planning and organizational skills and good numerical skills.
Lees minder
Responsibilities
Ensure an accurate and efficient input and maintenance of personnel and salary administrative information in the personnel administration system;
Assist and drive HR (admin) projects;
Point of contact for employees on any HR related questions regarding company policies, procedures, handbook, etc.;
Manage and update HR databases (ADP/Sage) – become a super-user of Sage and be able to help end users with any problems and also run reports for Managers;
Support the recruitment/hiring process by shortlisting of candidates, coordinating and setting up interviews, issuing employment contracts, performing orientations, onboarding and updating records/systems with new hires;
Assist with placement of advertisements; 
Assist with new starters and leavers (on-boarding and off-boarding processes).
Lees minder
The company
Accsys Technologies PLC is a fast-growing chemical technology group focused on the sustainable transformation of wood through acetylation. The primary focus is on the production and licensing of Accoya® solid wood and Tricoya® wood elements technology. Manufactured through the group's proprietary acetylation process, these sustainable products exhibit superior dimensional stability and durability compared with other natural and treated timber and wood elements (wood chips, fibres and particles). The company has more than 200 employees globally and is in a growth phase with significant production capacity investment underway in several countries.
For more information visit: https://www.accsysplc.com  
Lees minder
The department
The HR department consists of the Global HR Director, two HR Managers UK, HR Manager NL, SR HR Business Partner NL and an International HR Coordinator (the job opening). The International HR Coordinator reports to the HR Manager NL.
Lees minder
Additional information
This role will be based in Arnhem.
Moderate travel (2-4 times a year under normal circumstances*).
* Given the current situation with COVID 19, programs and trips are being adjusted.
Lees minder
Application process
We would like to receive your application (in English) by clicking on 'solliciteer'. You can also e-mail your application to cv@popartner.nl. Don't forget to mention the application reference number: 03081.
Furthermore we would like to inform you on the following:
We will only process applications from candidates living in the Netherlands, and speaking both Dutch and English fluently.
Please let us know whether you have a holiday planned in the near future.
The first interview will be partly in English.
An online PPA/GIA assessment as well as a reference check could be part of this procedure.
If you have any questions please contact Alejandra Ferrari on 030 760 90 60 or mail your question to info@popartner.nl.
This job is exclusively held by P&O Partner. P&O Partner will therefore take care of the first selection of candidates. Reaching out to our client will not be appreciated by us nor by our client.
QUESTIONS AND INFORMATION:
P&O Partner
Alejandra Ferrari
Het Rond 7
3701 HS ZEIST
Telefoon 030 – 760 9060
E-mail cv@popartner.nl  
www.popartner.nl
Lees minder
Consultant

Alejandra Ferrari

030-760 90 60
Solliciteer