HR Business Partner (02698)
Terug naar overzicht
Hilversum
32 - 36 , 36 - 40 (5 dagen) uur
50.000 - 60.000
Reacties welkom
RNW Media, wereldomroep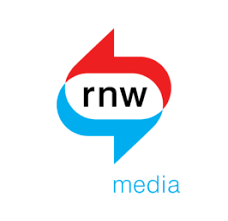 The role
As a HR Business Partner you work in a fast changing and international environment closely with MT and team managers. You play an important role in further shaping the organization in a proactive and open-minded way of working with a sense of humor. Are you a team player, inspired by change with a flexible mindset? Then this is your job!
Being part of a young and multi-cultural team of professionals you act as a trusted partner and advise and support the management, solicited and unsolicited on organizational design, development, changes and other HR related subjects involving PVT if needed. Furthermore, you are responsible for:
Taking the lead in personnel matters where specific knowledge is required, such as talent management, turn over, illness ratio and absenteeism, team flexibility, capacity planning and its consequences a.o.;
Identifying and translating trends and developments on human resources into plans, procedures and policies, implement them and keep them updated, ensuring its successful integration within the organization policies and informing the organization on it;
Keeping knowledge up to date on laws and propose applicable updates or changes for the organization;
Supporting management with relevant employee data such as illness rates, salary history and turnover.
Lees minder
The profile
Your pro-active way of working, in which you are a real team player makes you a true valued colleague to work with. Besides this you have a hands-on mentality, are pragmatic and able to think out of the box.
You also have:
Preferably University degree in Human Resource Management, Business administration or similar;
Working experience within HR of which 3 to 5 years of experience in initiating, coaching, supporting and sustaining change in international environments
Strong knowledge of HR practices such as labour related laws, compensation and benefits practices, recruitment, talent development, absenteeism and organizational development;
Excellent communication skills (fluent in English and Dutch. French proficiency is an asset);
Experience in working with a PVT/works council;
Knowledge of HRIM/PI systems (preferably AFAS).
Lees minder
The company
Our client, RNW Media, builds digital communities for social change. They dream of a world where young people in restrictive settings confidently claim their rights, assume their place in society, and shape a better future.
They support young people in restrictive settings to speak freely and make informed choices about their future. Using media for social change, they develop and maintain online platforms that serve as safe places where young people can engage in conversations about subjects that really matter to them. People working at RNW Media support these young users as they find their voices, build communities and drive social change.
RNW Media, focuses both on engaging young people – primarily in the digital space – and influencing the societies of young people. Their approach is based on continuous innovation applying state of the art media tools and methods.
They have three global programmes. Two are thematic and one focuses on capacity building. The thematic programmes are Love Matters and Citizen's Voice. Love Matters focuses on realizing sexual and reproductive health and rights (SRHR), and Citizen's Voice focuses on promoting social cohesion and inclusive governance. Examples of Citizen's Voice projects are the Burundian bloggers collective, Yaga and the Yemen Youth Panel. The RNTC Media Training programme strengthens the knowledge and skills of bloggers, vloggers, and of professional and citizen journalists for today's media world.
For more information visit: https://www.rnw.org
Lees minder
The department
The department supports the organization in all HR related matters not only in Hilversum, the Netherlands, but also in the three regions where they are active: Asia, Sub-Saharan Africa and the MENA Region. Together with your colleague you work closely on different topics like leadership development, evaluation of the performance development reviews, jobhouse and compensation & benefits.
Lees minder
Benefits
Working at RNW Media is much more than a job. In addition to a competitive salary and benefits, you support young people to drive social change. RNW Media has an informal and flexible work structure that emphasises wellbeing as much as it does quality work. You also get to work in an office with a great green space right up against a national forest. The Hilversum Media Park train station is less than a 15-minute walk. The position has a competitive compensation & benefits package aligned with the sector.
Lees minder
Additional information
The position is office based in Hilversum;
It's a fulltime position (36 hours per week) 32 hours is negotiable;
When accepting a contract with RNW Media, this will initially be for a definite period of one year. RNW Media is however keen to maintain this position permanently.
Lees minder
Application process
We would like to receive your application by clicking on 'solliciteer'. You can also e-mail your application to cv@popartner.nl . Don't forget to mention the application reference number: 02698. Furthermore, we would like to inform you on the following:
Please let us know whether you have a holiday planned in the near future;
We will update the status of the application on our webpage;
If you have any questions please contact Babette van Alebeek on 030 7 60 90 60 or mail your question to info@popartner.nl.
This job is exclusively held by P&O Partner. P&O Partner will therefore take care of the first selection of candidates. Reaching out to our client will not be appreciated by us and our client.
QUESTIONS AND INFORMATION:

P&O Partner
Babette van Alebeek
Het Rond 7
3701 HS  Zeist
www.popartner.nl
Lees minder
Consultant
Solliciteer