Terug naar overzicht
Head of HR (04014) – VERVULD
Amsterdam
32 - 36 , 36 - 40 (5 dagen) uur
70.000 - 80.000
Procedure is afgerond
Artsen zonder Grenzen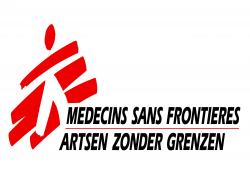 The role
This role is suitable for an experienced people manager with strong HR expertise and solid experience in organizational development. From your HR leadership position, you play a central role in the dynamic 24/7 organization of Artsen zonder Grenzen. You are responsible for all HR topics in the Netherlands and various topics across the Operational Center Amsterdam, lead various transition processes, and manage the HR team (26 FTE). Therefore, this position is reserved for a fast strategic thinker with good conceptual thinking and a pragmatic approach. You connect people and know how to inspire the organization. As a strategic HRM expert, you support the Staff Director in HR topics and organizational development issues for both the Operational Center Amsterdam and in the field.
This is a position with a lot of responsibility in an international emergency aid organization. It is a role in which you take the lead and make an impact with who you are as a person. You are part of the AZG MT and HR MT. In this role, you report to the Staff Director.
Lees minder
The profile
You have a completed HBO or WO education;
You have at least 10 years of HR work experience, of which at least 5 years as a manager;
You have a proven track record in guiding and implementing changes within the organization;
You are very strong in stakeholder management and project management;
You are proactive, results-driven, and have ability to make executive decisions;
You are organizationally sensitive, listen well, and know how to inspire and connect with others;
You have a strong personality, not afraid to speak your mind, but remain flexible;
You have strong communication skills with fluency in Dutch and English;
You have good knowledge of current legislation in the Netherlands;
You have preferably gained work experience within an NGO.
Lees minder
Responsibilities
In this versatile position, you are responsible for:
Leading the HR team (26 FTE), facilitating, coaching, and playing a connecting role in terms of personal development and team development;
Being responsible for HR in the Netherlands, formulating the vision on HR and the HR annual plan including tools, systems, projects, policies, and administration;
Supporting the local Amsterdam management with HR themes and organizational development for Operational Center Amsterdam;
Guiding transition in the areas of compensation, systems, organizational structure, culture, job architecture and leadership;
Developing an HR dashboard that supports management in steering people and the organization;
Ensuring synergy on projects that have an impact on international deployment;
Having a people-oriented attitude and being attentive to social aspects within MSF.
Lees minder
The company
Our client, MSF-Netherlands/Artsen zonder Grenzen, is an international, independent medical humanitarian organization and are a non-profit, self-governed worldwide movement of more than 63,000 people. They provide emergency medical assistance during armed conflict, natural disasters, outbreaks of deadly diseases and assist those who are excluded from healthcare. They deliver care based on need and when they see injustice, they speak out. Artsen zonder Grenzen is an organization that remains impartial, knowledgeable, and effective, and this is what makes the difference between life and death. 
People are their priority. At Artsen zonder Grenzen, they are committed to an inclusive culture that encourages and supports the diverse voices of their employees. They encourage diverse applicants including individuals of all gender identities, ages, sexual orientations, nationalities, races, religions, beliefs, social and marital status, people with different abilities and all other diversity characteristics and how they work together.  Artsen zonder Grenzen is an initiative that brings together individuals who are committed to helping other people in crisis. Everyone employed by Artsen zonder Grenzen does it out of conviction and dedication and based on the organization's values and principles. For further information about MSF-Netherlands/AzG, see: https://www.artsenzondergrenzen.nl  
Lees minder
The department
As Head of HR, you lead five teams: HR Business Partners (4 FTE), Compensation & Benefits (3 FTE), Systems & Reporting (4 FTE), HR Services team (14 FTE), and Engagement (1 FTE). As part of the leadership of the HR function in the organisation, you work on the optimisation of HR services. You work in collaboration with HR partners accross the Operational Center Amsterdam and with Heads of Departments in Amsterdam. In this role, you strive for high operational quality in a people-oriented way, with a focus on service orientation and safeguarding the organization's long-term goals.
Lees minder
Benefits
•    The salary is a maximum of €6,000 gross per month based on 40 hours per week; 
•    Very good secondary benefits, such as a premium-free pension and 30 vacation days (based on full time employment); 
•    A management contract of 3 years is offered. Continuity in this position is highly desired by our client. We are therefore looking for a candidate who wants to remain in this role for the next few years; 
•    MSF encourages you to grow and develop in your role.
 
Lees minder
Additional information
Partial remote working is possible;
This is a position for 32 to 40 hours per week;
MSF is in favor of a culture that respects and supports the diverse backgrounds of their employees. They welcome applications from people of all forms of diversity in gender, body, political preference, ethnic and religious background, intelligence, and sexual orientation.
Lees minder
Application process
We have successfully filled this vacancy. Are you curious which HR vacancies are currently open with us? Click on 'HR vacancies' in the menu.
We're happy to help! Whether you're a client looking for HR talent or a candidate looking for the next step in your HR career. Permanent or interim. Let's meet or catch up. Feel free to contact us on +31 30 7 60 90 60 or info@popartner.nl
Lees minder