Global Director People & Culture (03150) – VERVULD
Terug naar overzicht
Breda
100.000 - 120.000, > 120.000
Procedure is afgerond
NewCold Advanced Cold Logistics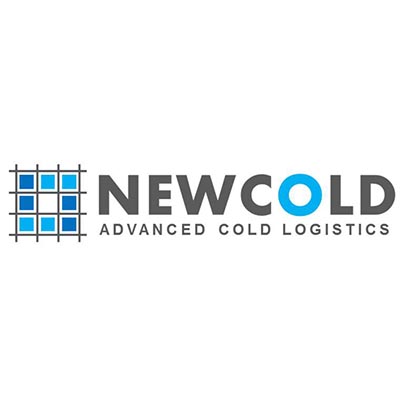 The role
Bedankt voor je interesse in deze vacature. Helaas is deze al vervuld. Ben je benieuwd welke vacatures op dit moment bij ons openstaan? Ga dan terug naar het overzicht en klik op de rode button 'Toon openstaande vacatures'.

Heb je nog vragen, neem dan contact met ons op via cv@popartner.nl
Lees minder
The profile
We are looking for an open, down-to-earth and hands on HR professional with a drive to deliver. Someone with a Lean-Agile mindset and a high sense of ownership and urgency.
Furthermore, NewCold is keen to see the following in the new GDPC:
Master/Bachelor's degree in Human Resources, Business Administration, or related combination of education and HR experience;
Ten years plus in senior human resources management roles and at least three years in a supervisory position;
Key stakeholder management skills are essential with the ability to build credible relationships to lead, drive change and push back on the business when needed;
You are a people person, able to interact and work with staff at all levels and have a highly pro-active approach to HR;
You have strong conceptual thinking skills, but you are also a realist who comes up with ideas as well as solutions for practical problems;
Trustworthy, high level of integrity and ethical standards;
Proven results in delivering successful HR projects including concept development, implementation and measurement stages;
Good public speaking and presentation skills as well as excellent written and oral communication skills;
You are a self-starter and you have the ability to work independently and in a team environment;
Commitment to internal client and customer service principles;
Willingness to travel fairly regularly both within Europe (once every 1 to 2 weeks) and outside Europe (a few times a year);
Highly proficient in Dutch and English, additional language skills (German and/or French) are a plus.
Lees minder
Responsibilities
What will you do as our GDPC?
Develop strategies for NewCold to build its human capital. Drive human resource transformation through the company and contribute to business strategy by enabling senior leaders to identify, prioritize and build organizational capabilities and behaviors;
Be a leader to drive our culture and value agenda in an organization focused and transforming the logistics value chain;
Participate as needed in senior management teams to understand their business, and provide advice and guidance on strategic staffing issues such as succession planning, senior staff rotation program, organization transformation, and change management;
Support senior level positions and designated departments on HR topics such as Employee relations, Recruitment, Performance Management and Talent Management/Development;
Provide expert human resources related guidance and training to senior leaders in order to minimize legal risk for the organization;
From time to time act as the HR liaison for HR staff on significant personnel matters;
Initiate and collaborate on a variety of HR special projects focused at organization transformation to enable NewCold's significant growth ambitions.
Lees minder
The company
NewCold is a customer-led service provider in cold chain logistics with a focus on the development and operation of large, highly automated cold stores. With a pipeline of over $1 billion of new development projects all over the world in the very near future, NewCold has not only the ambition, but also the potential to rapidly set the worldwide standard in their industry.
NewCold has a global network with 9 locations on three continents and employs more than 1000 employees worldwide. The growth ambitions for the coming years will lead to a doubling of both warehouses and people.
For more information on NewCold, please visit: https://www.newcold.com/
Lees minder
The department
As a Global Director People & Culture (GDPC) you will lead a team of 3 globally dispersed HR Generalists. The organization revolves in a dynamic, changing world. That requires a local presence of HR to deal with local complexity and dynamics. HR is therefore represented in all countries where it fulfills a tactical and operational role. The local HR Managers report hierarchically to the Country Managing Director.
From this position, you will play an important role as a leading force for all HR activities and strategies worldwide.
The HR department in The Netherlands consists of the GDPC (this role), the HR Manager (direct report) and two HR Officers.
Lees minder
Benefits
Salary depending on experience and background between €110K – €135K a year;
Up to 15% annual bonus;
Company car;
International scope and impact and plenty of opportunities to develop in the role.
Lees minder
Consultant

Alejandra Ferrari

030-760 90 60
Solliciteer