Director HR (02722)
Terug naar overzicht
Rotterdam
32 - 36 , 36 - 40 (5 dagen) uur
80.000 - 100.000
Kandidaten zijn voorgesteld, reageren is nog mogelijk
Rotterdam School of Management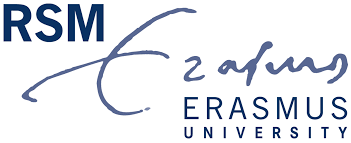 The role
The Director HR works in an international, dynamic and challenging work environment. Do you see change as a challenge? Keep reading, this is your opportunity!
In this role you are developing, implementing and managing the execution of the HR policy. You combine HR execution and strategy in your day to day work to realize tactical and strategic goals of the organization. You are the first point of contact for Senior Management and Board on HR topics. You report to the Executive Director of Operations.
Lees minder
The profile
We are looking for a candidate with:
An academic degree;
At least 8-10 years of relevant HR Manager or HR BP work experience, preferably in an international environment within the service industry;
A flexible, independent and proactive attitude;
Excellent communication skills (verbal and written) in English and Dutch;
Specialist knowledge within HR, Recruitment and Dutch labor law;
A personality with core values: Collaborative, Critical, Caring, Creative.
Lees minder
Responsibilities
Manage the small HR team;
Set up a yearly strategic HR Plan including budget;
Facilitate and advise Senior management and board in the development and execution of key HR, such as performance management, compensation and benefits, recruitment & selection and employment legislation;
Provide coaching and feedback to senior management and board;
Manage an up-to-date HR and salary administration;
Contribute to and lead HR projects.
Lees minder
The company
Rotterdam School of Management (RSM) is the business school of Erasmus University Rotterdam. It is internationally recognized for its excellence and innovation in management education and research, and is particularly well known for the development of international business leaders. RSM offers a broad portfolio of Bachelor, Master, PhD, MBA and Executive Education programmes, and is consistently ranked amongst the top 10 European business schools.RSM BV is an international company operating in the dynamic and challenging world of post-experience management education. With 130 employees, they offer an array of MBA and Executive Education & Development programs that empower individuals to succeed amidst the complexities of modern international commerce to become the business leaders of tomorrow. We look for staff that see change as a challenge and are willing to be creative and innovative in helping us to reach our goals and those of our students.
For more information visit: http://www.rsm.nl
This job is exclusively held by P&O Partner. P&O Partner will therefore take care of the first selection of candidates. You can apply at our website.
Lees minder
The department
The HR team consists of 1 HR Manager, 2 HR Officers, and is managed by the Director HR.
Lees minder
Benefits
The salary range is EUR 5.500 – 6.500 (based on fulltime employment).
The organization has great secondary benefits, with amongst others a fully paid pension.
The first contract will be a contract for the duration of 1 year.
Lees minder
Additional information
The position is office based in Rotterdam;
It's a position for 32-40 hours per week;
This is a role in an international dynamic environment;
Lees minder
Application process
We would like to receive your application by clicking on 'solliciteer'. You can also e-mail your application to cv@popartner.nl . Don't forget to mention the application reference number: 02722. Furthermore we would like to inform you on the following:
Please let us know whether you have a holiday planned in the near future;
We will update the status of the application on our webpage;
An online assessment as well as a reference check might be part of this procedure;
If you have any questions please contact Caroline Zeeberg on 030 7 60 90 60 or mail your question to info@popartner.nl.
This job is exclusively held by P&O Partner. P&O Partner will therefore take care of the first selection of candidates.
QUESTIONS AND INFORMATION:

P&O Partner
Caroline Zeeberg
Het Rond 7
3701 HS  Zeist
www.popartner.nl
Lees minder
Consultant

Caroline Zeeberg

030 760 90 60
Solliciteer