Terug naar overzicht
C&B Coordinator (03846) – VERVULD
Amsterdam
32 - 36 uur
60.000 - 70.000
Procedure is afgerond
Artsen zonder Grenzen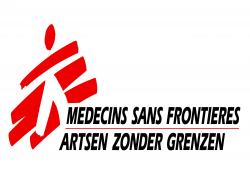 The role
It all comes down to your personality to drive this role and the two main goals to a successful end. You have a vision on Total Reward strategy and can influence the stakeholders, especially the non C&B leadership team, about what C&B should reflect for the worldwide organisation. You have the talent to convince with charisma, rather than actual power. Political savviness is combined with cultural awareness to include everybody in this new C&B strategy, where ever they are in the world.
You will be supported by the two Compensation and Benefits Specialists in your team, who you will manage on a day to day basis. In this role you will have two main objectives. One is to guide the transition from a Berenschot Compensation and Benefits system for numerous Job Descriptions to a lean and mean Korn Ferry C&B system. This implementation accounts for the approximately 400 employees who are on the payroll of the Operational Centre Amsterdam of MSF.
In the Operational Centre Amsterdam you advise the senior leadership team on the total reward strategy across all staff typology and functions, assuring internal equity and external competitiveness. You promote a better understanding of the C&B approach to the field and HQ, ensuring better compliance with the approved C&B framework.
The other objective is to come to a international intersectional global reward review together with your counterparts of this role worldwide. It is a delicate picture to draw. You will drive and develop the long term Compensation & Benefits strategy at Mission, HQ and Global Level. All is done together with your Compensation and Benefits counterparts from the Operational Centres in Belgium, France, Spain, and Switzerland.
Lees minder
The profile
Master's degree;
8 to 10 years of experience in the field of Human Resources in an international organization;
Extensive knowledge of the Total Reward and organisation design area;
Key stakeholder management skills are essential with the ability to build credible relationships to lead, drive change and co create the new Total Reward ideology;
Vision maker with good conceptual thinking level and analytical/critical mindset;
Willingness to travel to the field and to other MSF offices when needed;
Excellent verbal and written skills in English.
Lees minder
Responsibilities
Drive and develop the long term Compensation & Benefits strategy at Mission, HQ and Global Level;
Provides expert advice to MSF Senior Leadership, advocating for organisational change to deliver a total rewards package that attracts, retains and engages MSF Staff;
Lead the activities of the Compensation & Benefits team (2fte) in support of meeting long term reward strategies.
Lees minder
The company
Médecins Sans Frontières (MSF) is an international, independent medical humanitarian organisation. They provide medical assistance to people affected by conflict, epidemics, disasters, or exclusion from healthcare. It is a non-profit, self-governed, member-based organisation. MSF was founded in 1971 in Paris by a group of journalists and doctors. Today, it is a worldwide movement of more than 63,000 people.
MSF coordinates operations through collaborations between global offices. The 'MSF Operational Centre Amsterdam' (OCA) is a partnership that is composed of the partners MSF-Canada, MSF-Germany, MSF-SARA, MSF-Sweden, MSF-Netherlands and MSF-United Kingdom. MSF-OCA has a team of more than 11,000 staff working in 115 emergency projects in about 31 countries.
The office of MSF-Holland located in Amsterdam hosts more than 400 employees, offering direct support to MSF-OCA operations. Around 70 staff focus on recruitment, communication and fundraising in The Netherlands (MSF-Netherlands) and 350 staff are focused on supporting MSF-OCA operations.
For more information visit: http://www.artsenzondergrenzen.nl and http://www.msf.org
Lees minder
The department
The Compensation & Benefits Coordinator will report to the Head of HR Services and line manage the Compensation and Benefits team (2fte). In total there are 70 HR-professionals working for the MSF Operational Centre Amsterdam. You will collaborate with the other coordinators in the HR department of the MSF Operational Centre Amsterdam and support colleagues in HR Service team as required.
On a global level you will work in co creation with your Compensation & Benefits Coordinator counterparts worldwide. They are based at the Operational Centres in Belgium, France, Spain, and Switzerland.
Lees minder
Benefits
A gross monthly salary in scale 7 with a current maximum salary of € 4.980,- based on a full-time appointment;
A Dutch employment contract, based on 40 hours per week;
Excellent and attractive secondary benefits include:

a premium-free pension plan;
30 holidays per annum;
a variety of learning and development opportunities.
Lees minder
Additional information
The position is office based in Amsterdam 40% & hybrid working 60%;
It's a fulltime position for 32-40 hours a week;
This is an international role;
When accepting a contract with Médecins Sans Frontières, this will initially be for a definite period of one year. MSF is however keen to maintain this position permanent;
Médecins Sans Frontières is committed to an inclusive culture that encourages and supports the diverse voices of their employees. We encourage applications from individuals of all genders, ages, sexual orientations, nationalities, races, religions, beliefs, disability status, and all other diversity characteristics.
Lees minder
Application process
We have successfully filled this vacancy. Are you curious which HR vacancies are currently open with us? Click on 'HR vacancies' in the menu.
We're happy to help! Whether you're a client looking for HR talent or a candidate looking for the next step in your HR career. Permanent or interim. Let's meet or catch up. Feel free to contact us on +31 30 7 60 90 60 or info@popartner.nl
Lees minder