International HR Manager Northern Europe (02113)
Back to overview
Eindhoven
36 - 40 uur
Kandidaten zijn voorgesteld, reageren is nog mogelijk
Bonduelle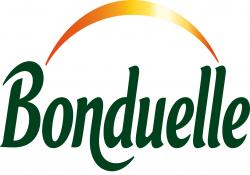 Functie omschrijving
The HR Manager Northern Europe (NE) requires a blend of proactivity and responsiveness, the view needs to remain forward-focussed in this changing work environment.
Bonduelle is looking for an energetic HR Manager NE to deliver a business aligned HR strategy and provide a generalist HR service to the whole Northern Europe business. You are part of the MT Northern Europe, working closely with the General Manager. You must be a strategic person with vision on HR who can think outside the box. The HR Manager NE should have a flexible mindset, be pragmatic and hands-on with a clear view on long term goals. You have outstanding people skills, you are easy approachable for all levels, you build and maintain strong working relationships and are an expert in feedback regarding behavior change.
The HR Manager NE will report to the General Manager of Bonduelle in Eindhoven.
Lees minder
Functie-eisen en competenties
Bonduelle is keen to see the following in the new HR Manager NE:
A flexible and pragmatic mindset. Always eager for new ideas and solutions to create the best ways to serve the business;
Key stakeholder management skills are essential with the ability to build credible relationships to lead, drive change and push back on the business when needed
You will need to demonstrate emotional intelligence and have a highly pro-active approach to HR;
Strong vision on HR strategy and proven results in delivering successful HR projects;
A 'people-radar', quickly picking up concerns, needs and sensitivity where needed;
Trustworthy, high level of integrity and ethical standards;
Experience in learning & development and performance management;
Minimum of 8-10 years experience in HR, in a dynamic international organization;
Minimum of HBO (Bachelor) level, Academic level is preferred;
Excellent English and Dutch communication skills;
Willing to travel.
Lees minder
Hoofdtaken en verantwoordelijkheden
Main responsibilities of the HR Manager NE are:
Managing the HR team;
Partner with leadership team, GM and MT to drive the business to success;
Provides HR consulting to GM, MT, managers and employees on HR topics such as Talent acquisition, onboarding, learning & development, global mobility, compensation and benefits;
Drives implementation/execution/communication of HR programs, projects and processes;
Analyzes and interprets business organization(s) needs in order to make improvement recommendations, leverages best practices and identifies opportunities for efficiencies.
Lees minder
De organisatie
Bonduelle is a French family-run company founded in 1853 and currently world leader in ready-to-use vegetables, in all their forms. The group provides over 100 countries with vegetables that are preserved using natural processes, in line with the fundamental values at the base of the company's creation and development. Bonduelle employs almost 10.000 employees over 58 locations in 18 countries, with headquarters located in France. In 1976, Bonduelle opened an office in Eindhoven, from where nowadays the Northern European region with 105 employees is managed: Benelux, UK/Ireland, Scandinavia and the Baltics. This NE-region is complex and dynamic, as it contains both own brands and private labels, in two different distribution channels (retail and foodservice) and cross border.For more information on Bonduelle, please visit: www.bonduelle.nl.
Lees minder
De afdeling
As the Northern Europe region is complex and dynamic, the organization revolves in a dynamic, changing world. The HR department plays an important role and continuously strives to help the organization to reach their goals and ambitions while facilitating employees to bring the best out of themselves.
The HR department consists of the HR Manager, one HR Officer and one or two interns.
Lees minder
Opdrachtgever biedt
Competitive salary and benefits;
Plenty of opportunities to develop in the role.
Lees minder
Procedure
We would like to receive your application by clicking on ''solliciteer'' (right from the job description on our website). You can also e-mail your application in English to cv@popartner.nl. Don't forget to mention the application reference number: 02113. Furthermore we would like to inform you on the following:
Please let us know whether you have a holiday planned in the near future;
Please send us your resume in English;
Planning of the interviews (dates) at Bonduelle will be posted on our wenbsite;
Should you have any questions about this job, you can e-mail us, or reach us by phone on 06-19008993;
We will update the status of the application on our webpage.
This job is exclusively held by P&O Partner. P&O Partner will therefore take care of the first selection of candidates. Reaching out to our client as another agency will not be appreciated by us and our client.
QUESTIONS AND APPLICATION:
P&O Partner
T.a.v. Hanne van Heloma Lugt
Het Rond 7
3701 HS Zeist
Telefoon: 030-7609060
E-mail: cv@popartner.nl  
www.popartner.nl
Lees minder
Consultant

Hanne van Heloma Lugt

06 1900 8993
Solliciteer