HR Business Partner (02185)
Back to overview
Rotterdam
36 - 40 uur
50.000 - 60.000, 60-000 - 80.000
Kandidaten zijn voorgesteld, reageren is nog mogelijk
Marsh B.V.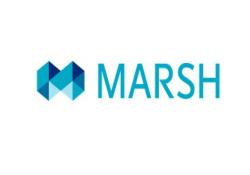 Functie omschrijving
Looking to join a culture of excellence and be part of a dedicated international team? As experienced HR BP, you are a strategic partner and advisor for human capital matters to the business. You contribute to the execution of the business plan: deliver HR programs supporting both the business and HR strategy. You lead change activities for specific client groups, partner with business on HR topics such as talent acquisition and employee engagement, advise clients on workforce planning, promotion, retention, reward and recognition. You also contribute by working on HR projects to implement the HR strategy, improve organization excellence and/or participate at some European or global projects when needed.
Lees minder
Functie-eisen en competenties
Marsh is keen to see the following in the new HR Business Partner:
Master degree in Law or Economics, ideally with focus or an additional degree in HR;
Minimum of 5-10 years of HR BP experience; 
Proven results on practical HR solutions to critical business issues; 
You have good knowledge of Dutch social legislation;
You are strong in consulting, project management, coaching and leadership skills;
Personal credibility, influencing and analytical skills are essential;
Team player with strong people-radar;
Solution and results oriented, proactive attitude with a flexible and pragmatic mindset.
Excellent English and Dutch communication skills.
Lees minder
Hoofdtaken en verantwoordelijkheden
Main responsibilities of the HR Business Partner are:
Deliver programs that contribute to the execution of its business plan and any higher level HR strategy;
Coordinating organization re-design as a result of changing client expectations and requirements;
Operationalize reward strategy;
Talent acquisition (including interviewing);
Cascade to the business talent management programs;
Participate in HR Projects, update/create HR policies;
Manage individual and collective employee relations;
Provide advice and leadership ensuring compliance to all HR related legislative requirements;
Ensure efficient and effective management of HR transactions;
Build contacts across the market and across the organization.
Lees minder
De organisatie
Marsh is a global leader in insurance broking and risk management. Marsh helps clients across industries to anticipate, quantify and fully understand the range of risks they face. In today's increasingly uncertain global business environment, Marsh helps clients to thrive and survive. As part of the bigger Marsh & Mclennan (MMC) there are more than 60.000 employees working for the organization spread over 130 countries. In this international environment Marsh is a harmonious and informal organization that almost feels like a family. They are proud to say that they are the best at what they do and they work hard to achieve their goals.
For more information on Marsh, please visit: www.marsh.nl.
Lees minder
De afdeling
The HR Department in the Netherlands consists of a small team responsible for around 275 employees. You report to the HR Executive Benelux , and work within the team in close collaboration with the HR BP, the HR Generalist and the payroll officer. The HR department is complete with the HR intern and the C&B Leader.
Lees minder
Opdrachtgever biedt
Competitive salary and benefits;
Plenty of opportunities to develop in the role;
Marsh offers an international work environment.
Lees minder
Procedure
We would like to receive your application by clicking on ''solliciteer'' (right next to the job description on our website). You can also e-mail your application in English to cv@popartner.nl. Don't forget to mention the application reference number: 02185. Furthermore we would like to inform you on the following:
Please let us know whether you have a holiday planned in the near future;
Please send us your resume in English;
Should you have any questions about this job, you can e-mail us, or reach us by phone on 06-19008993;
We will update the status of the application on our webpage.
This job is exclusively held by P&O Partner. P&O Partner will therefore take care of the first selection of candidates. Reaching out to our client as another agency will not be appreciated by us and our client.
QUESTIONS AND APPLICATION:
P&O Partner
T.a.v. Hanne van Heloma Lugt
Het Rond 7
3701 HS Zeist
Telefoon: 030-7609060
E-mail: cv@popartner.nl  
www.popartner.nl  
Lees minder
Consultant

Hanne van Heloma Lugt

06 1900 8993
Solliciteer